So I've seen lots of people's blogs participate in "What I Wore Wednesday" on
The Pleated Poppy
's blog. Lindsey started this to hold her accountable in what she wore: she homeschools her children and works from home, so she was basically caught in PJs and/or sweats on any given day. WIWW lets her showcase her outfits from the week and she invites people to join in! So here is my small contribution from the week.
This is what I wore to church this week: SUCH a comfortable dress with comfortable, flowy fabric.
Dress: Ross, originally $64, I got it for $12 (score)
Shoes: New York and Company, on sale for $8
My 4th of July outfit (white shorts, blue shirt, red bracelets), haha. But after spending the holiday at the zoo, I decided it was best for everyone if you didn't see my face or hair. Yikes. But here is a picture of me and Nate, with him in his "holiday" outfit (yep, I dressed him in the colors too)! We had to use the self-timer on our camera... we were in our hotel room!
Shorts: Bealls, $17
Shirt: Target, on sale for $5 (score)
Watch: Charming Charlie's, $15
Shoes: New York and Company, on sale for $8 (score)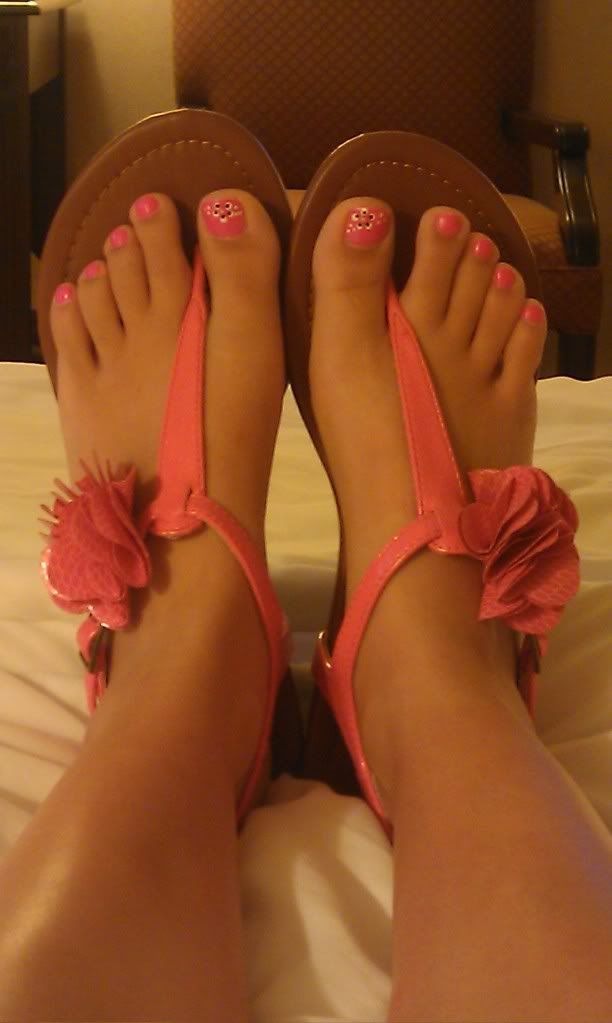 And I didn't take a picture of my entire outfit today, but my shoes were just TOO cute to not show.
Shoes: Ross, $12
Linking Up!