It all started when my BFF, Emily, went into the hospital and I couldn't be there (four hours away, gotta love it). When she went home, I knew I wanted to send her some girly goodness to put a smile on her face. Like...
A girly magazine, nail polish, and a friendship bracelet kit! Plus a card :)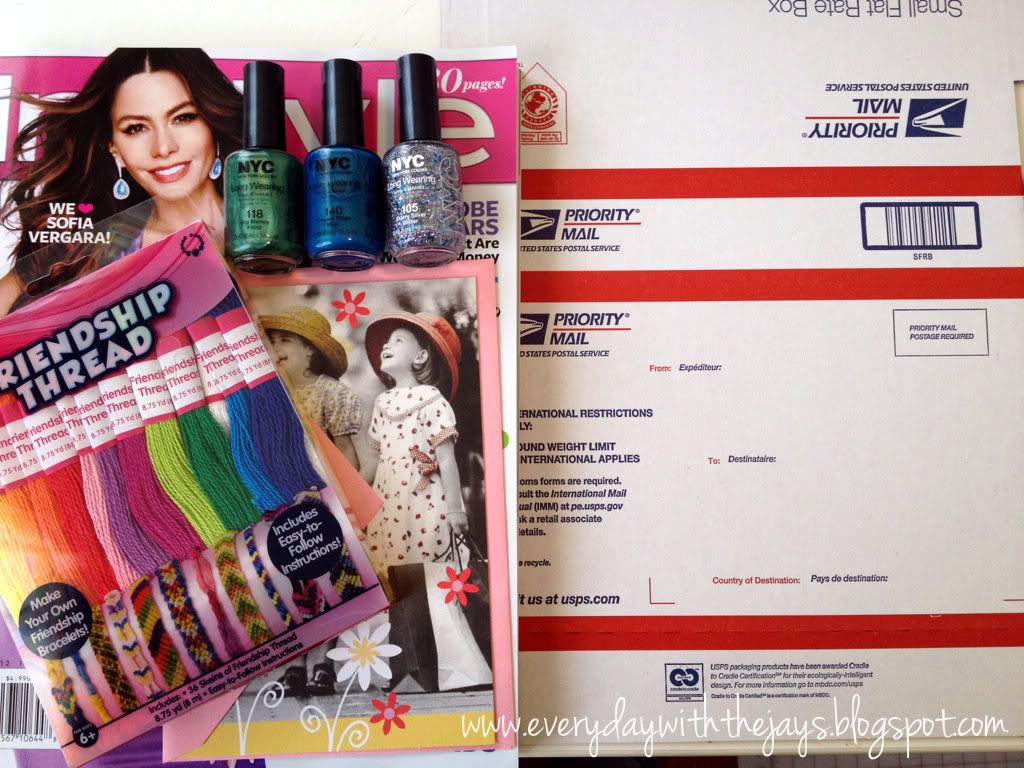 I purchased all the goods and thought of the BEST way to mail it (a decorated (from the inside) flat rate box from the Post Office: you know, "If it fits, it ships!" haha)! Well, that was all well and good, but there it all sat at my house for 2+ weeks. Yeah, I'm the worst. So last weekend when I went to visit my family in Dallas, I just took it to her instead of mailing it... which is why I could wrap a cute ribbon around it and a magazine I attached. See how I did it (and I was inspired by Dusty's mail wrapping
seen here
).
Pick out colorful scrapbook paper...
Lay out the desired pattern/locations and use an Exacto knife to cut on the necessary folds of the box from the USPS...
Use tape to secure it all in place! It's not super nice, but the box will be ripped open anyways. It's just so fun to open and see a colorful background!
Voila! Again, I was able to use a cute ribbon because I did NOT mail it (I gave it to her in person). But it's still cute!
Who else likes getting packages in the mail? I sure do :)