We are getting culinary over at the Johnson household! I just shared a yummy moist chocolate cake recipe yesterday. Tonight for dinner, we made these yummy creations I pinned on
Pinterest
from
Kevin and Amanda
.
Bacon, Avocado, and Chicken Quesadillas
(here's my abbreviated version: check out Kevin & Amanda's link for the actual recipe)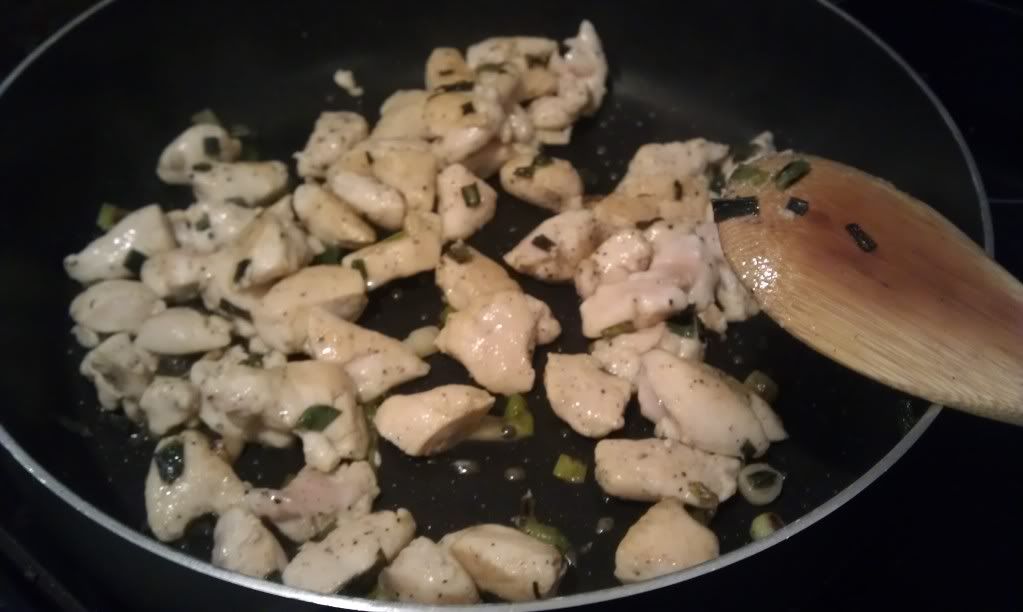 First, cut up some green onions (scallions) and saute them in bacon drippings (oh P.S., cook your bacon first!). Afterwards, add cubed chicken to the pan.
Next, have all of your fill in goodies ready to go in an assembly line of sorts.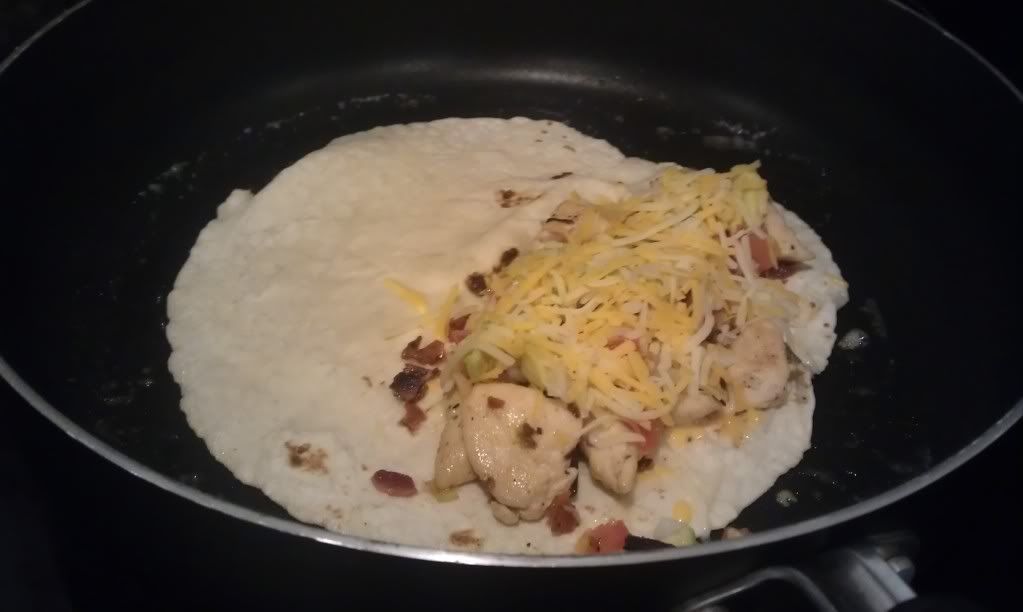 Rinse out the pan that you cooked your chicken in, add butter until "foamy", and then swirl around your flour tortilla in the bottom. Next, add your yummy ingredients!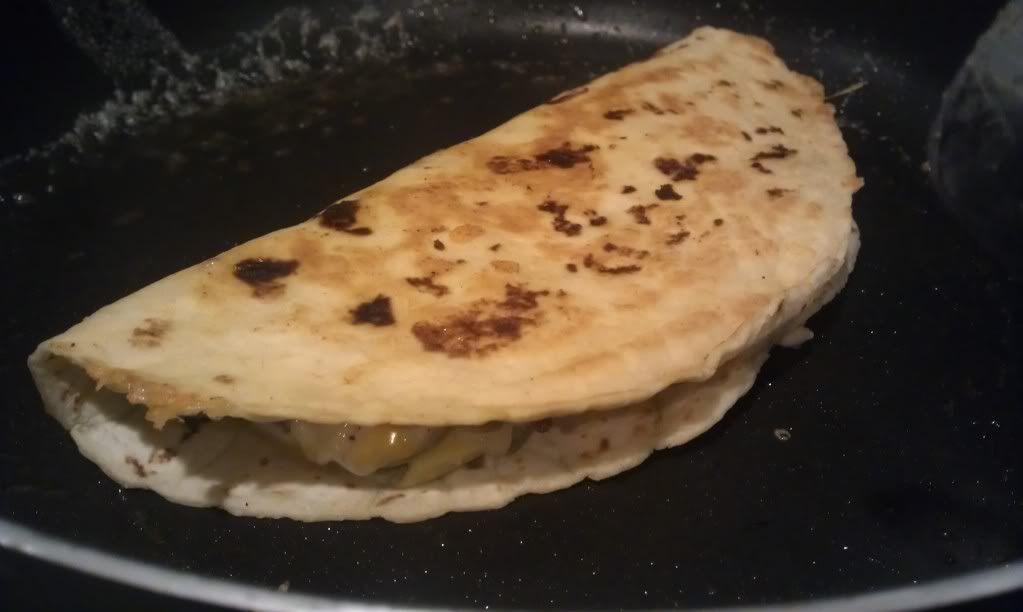 Once it's all yummy golden brown, flip it over with a pair of tongs and give it a good ol' tap to let it seal. We used a potato masher to give us a perfect seal!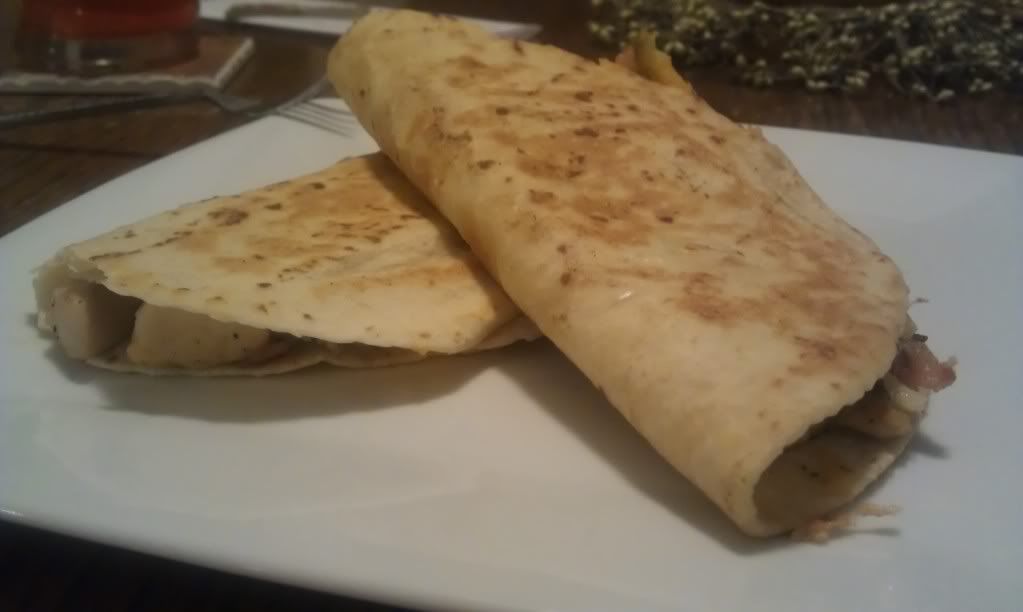 Take it out of the pan and voila! A YUMMY, restaurant-worthy quesadilla!