I set up our dining room table with a bit of spring flair: check it out!
I used a white scarf I had as a center anchor of sorts, threw on a couple of candles, added a vase with [fake] flowers (at least until I buy real ones), a green wreath of do-dads, and placemats/napkins at each seat.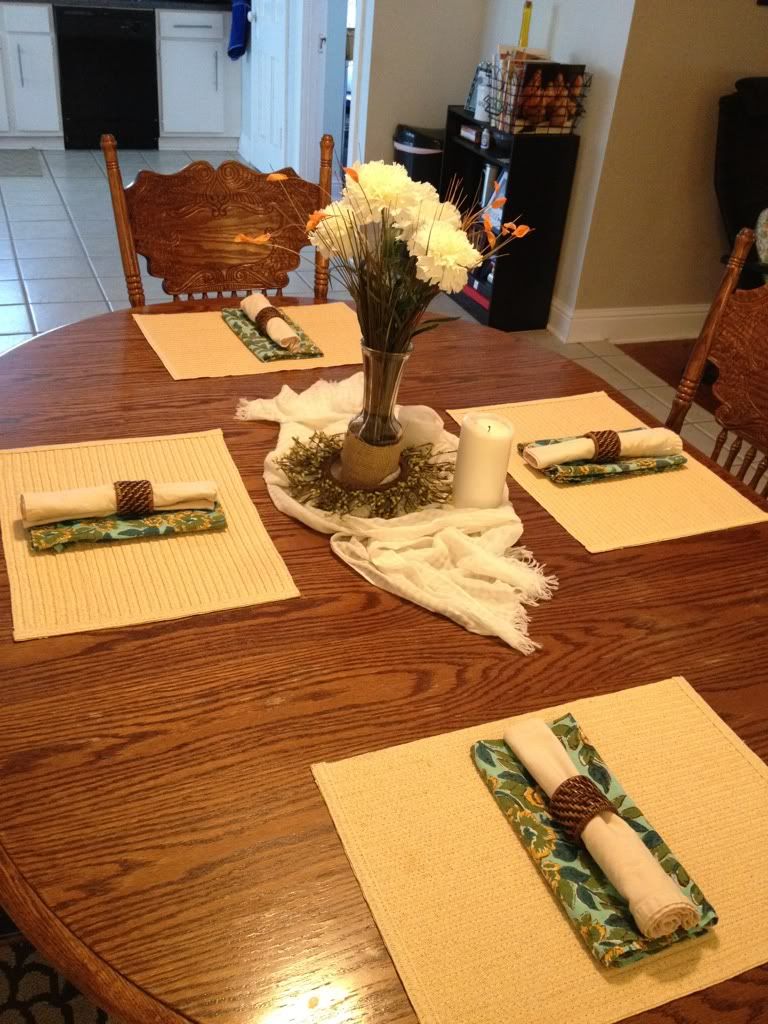 Who says you can't double-napkin? :)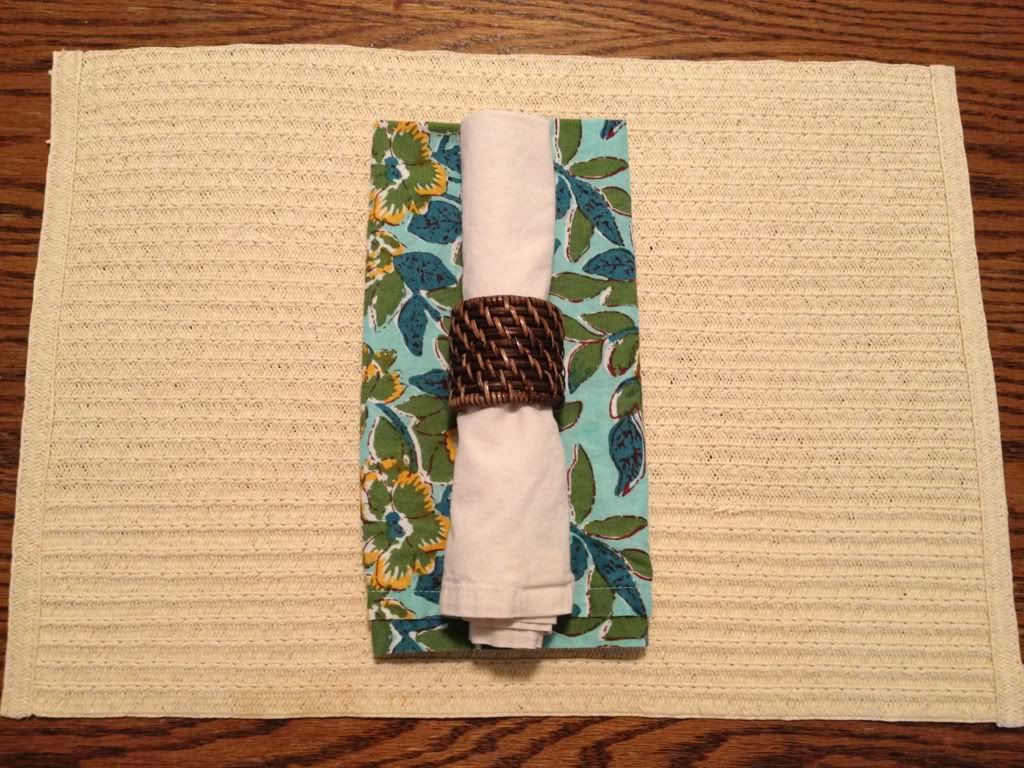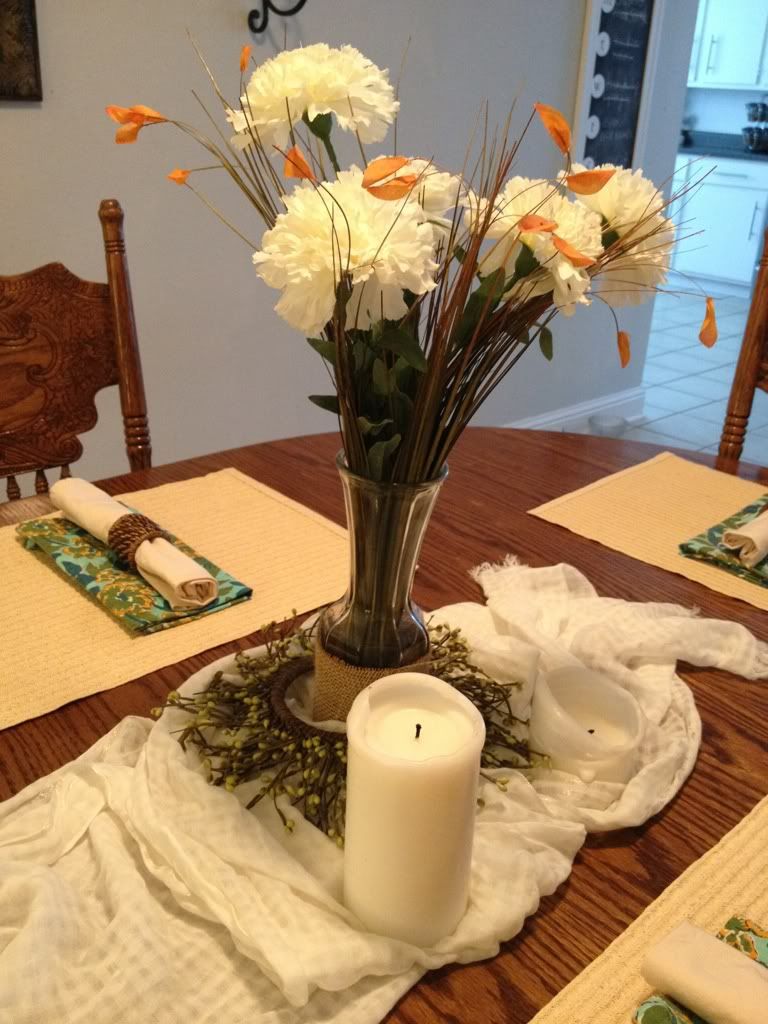 I wrapped the base of the vase with some burlap for added texture.
I like it! Very neutral, full of natural elements and textures. Nothing too cray-cray.
Happy Wednesday!