Yard, that is. The front yard.
Our flower beds are t-o-r-e up. They were even more horrendous when we first moved in, but last spring we established some boundaries for our flower beds. We started with plants/flowers and b-e-a-utiful mulch for the first flower bed... the second flower bed... and then life happened and we never got to the third flower bed. But Nate and I aren't quite the gardeners and everything died/burned up due to the Texas drought and 100+ degree days last summer.
Fast forward to last Sunday. We were driving home from lunch after church and I totally made Nate bust a U-ie (u-turn, ya know) to head to our garden store in town. This is our friend, Pearl, who helped check us out when we were ready.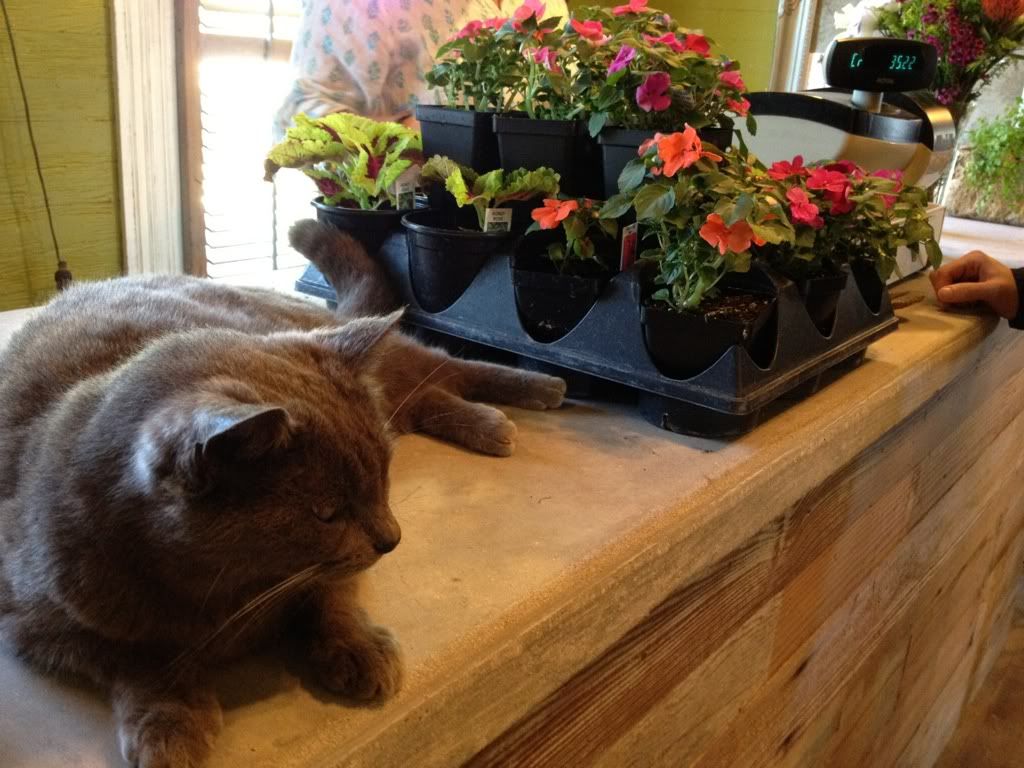 We purchased plants FOR THE SHADE this go around (because last year we made the mistake of buying sun/part sun/part shade plants and that decision aided in the plants dying last year). We have a huge tree in our front yard and it doesn't allow much sunshine. So shade plants it is!
Impatiens...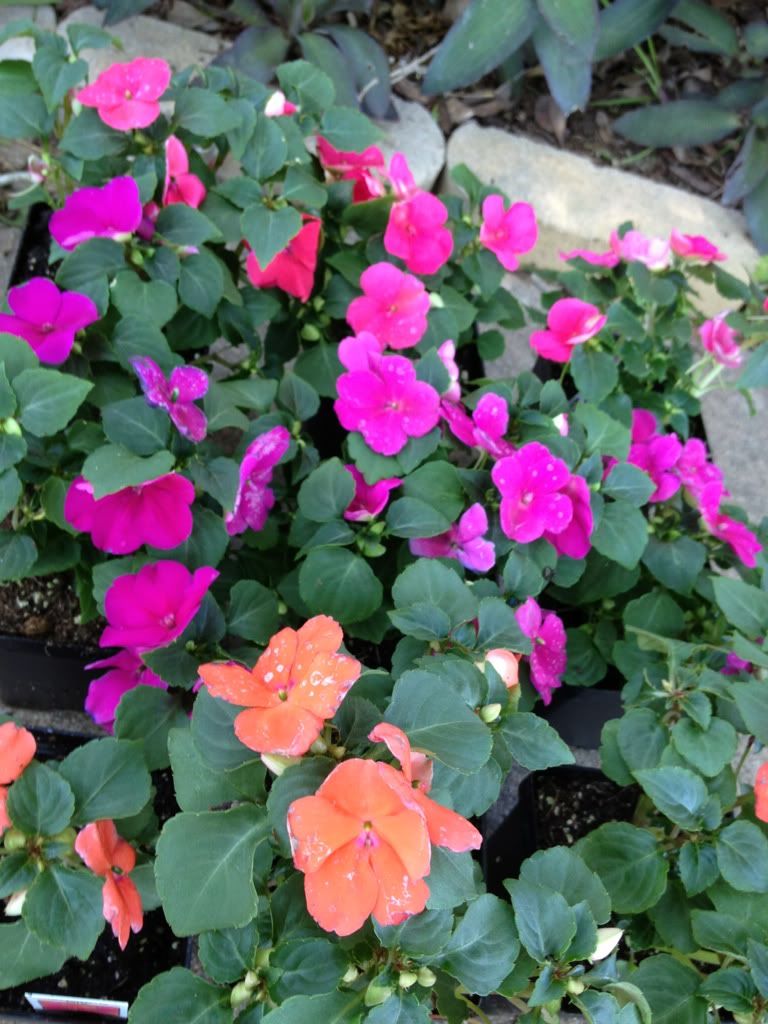 And these green plants called "Kong Rose". Strange, huh?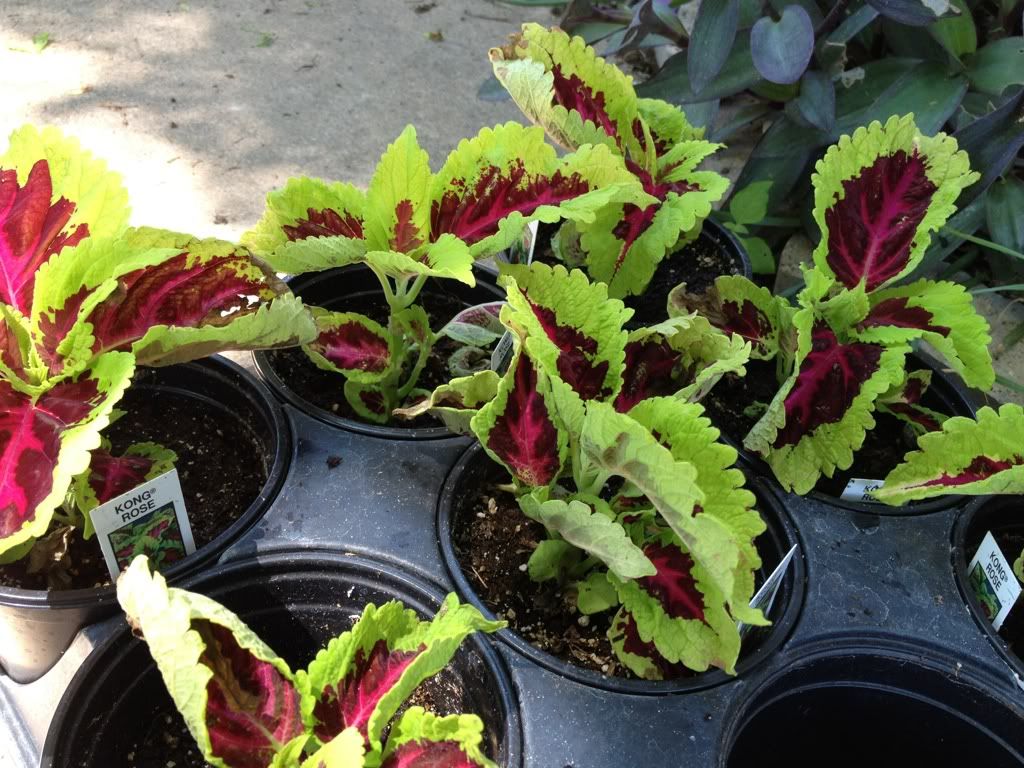 I made an ABC pattern with the impatiens (purple, pink, orange, purple, pink, orange) because hello, I teach Kindergarten and things must be in patterns :)
The lady who owns the garden company told us that both of these (flower and plant) grow and grow, so we have our fingers and toes crossed that they spread and fill out! We'll keep you posted!
And look at my sweet girl, Chloe, playing on her line while dad (aka Nate) works in the background. Oliver was by my feet while I took this picture... silly boy. And Nate mowed after we finished the flower beds. Ha. I'm just picturing flower boxes under all of those windows! And then when I picture that, I also see $$$. A girl can dream, right?
I'll post updated pictures as soon as we start seeing some bloom-age (totally a word)! Have a great Thursday!