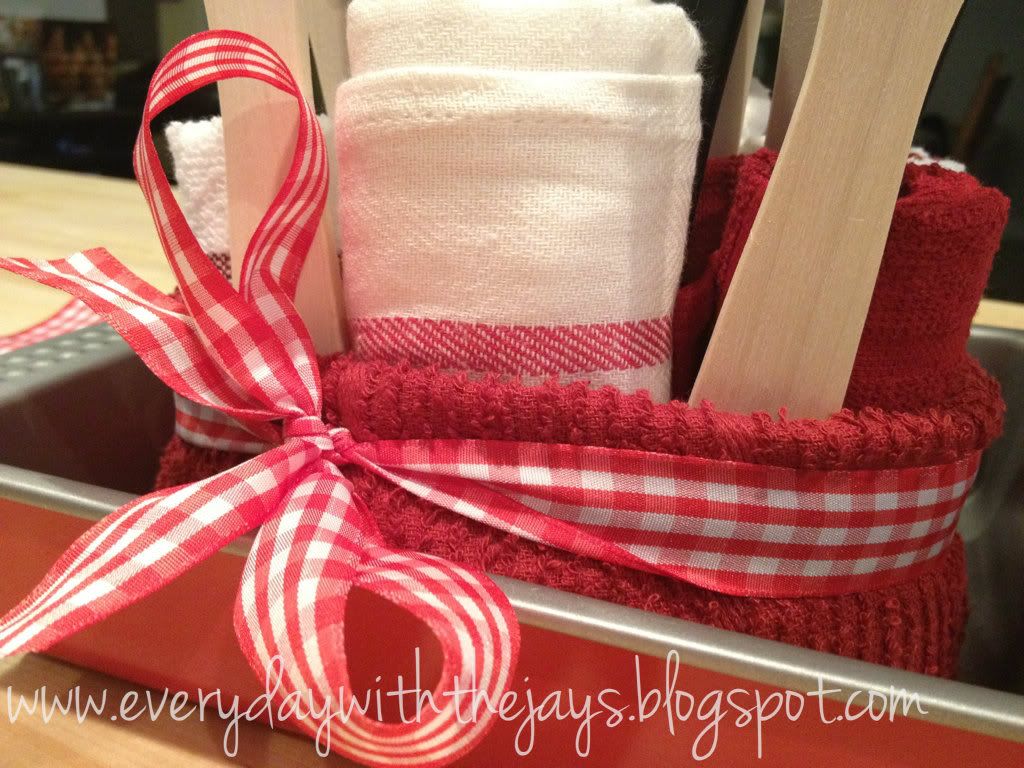 Last week, another teacher at my school was having a wedding shower. Of course, I'm on a Pinterest kick (who isn't?) and I have an entire board devoted to
DIY Gifts
. I found this shower to be the perfect opportunity to try my hand at a "utensil cake" (as opposed to a diaper cake for a baby shower). Here was my inspiration:
Here's what I did!
My supplies: various dish towels, a small cake pan, various wooden and plastic utensils, and coordinating ribbon (of course)!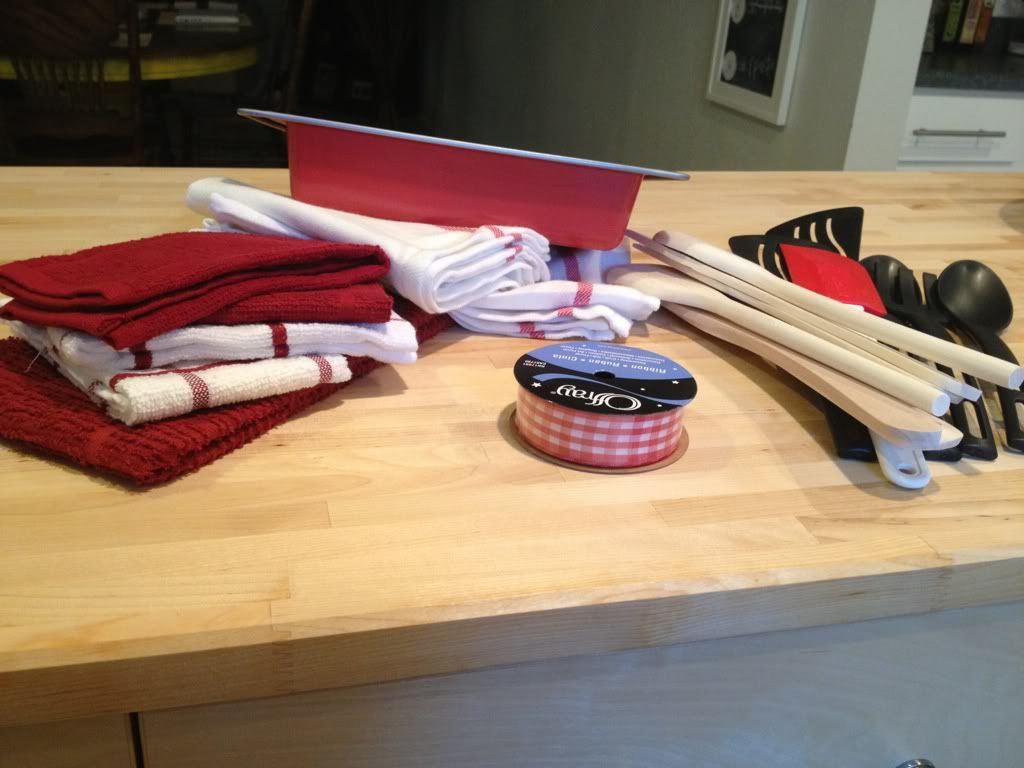 First, use your small dish towels and fold them in half (long ways) and roll, roll, roll.
I used twine to tie it together (towards the bottom: I knew I wanted the red part sticking up, so I put the twine on the other side: this will help the towels stay together while you move and transport it)!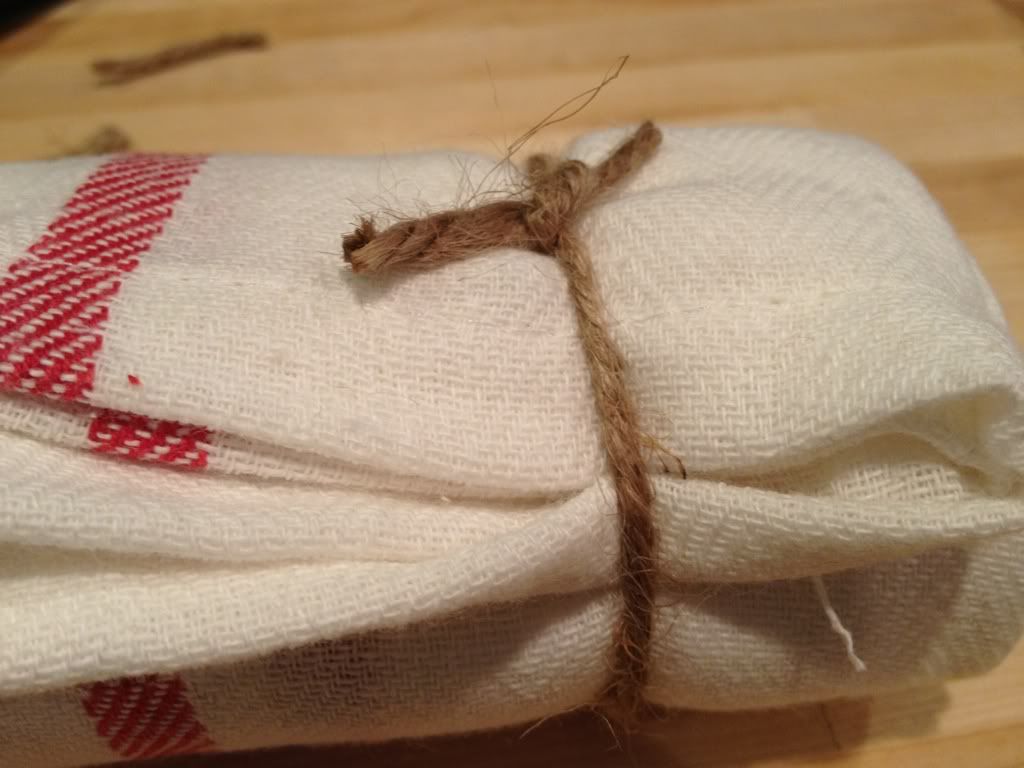 After you do this to all the dish towels (small and medium), set them up in a circle-ish way in the cake pan. In the next picture, you will see how I used a larger red towel to wrap around the base so the twine is hidden.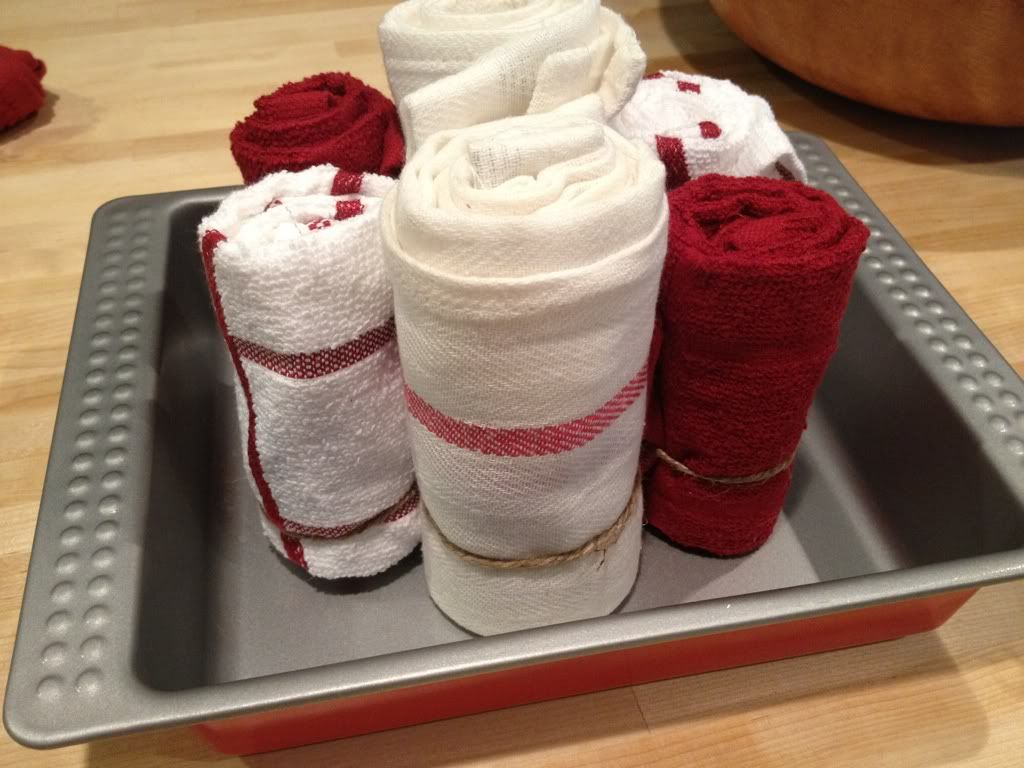 See? Red towel! No more twine! Then you start sticking in the utensils: no rhyme or reason, although I did try to make it symmetrical (because I'm OCD like that). I stuck some inside the wrapped up dish towels, and others I just stuck in there! It was pretty sturdy, so don't be afraid to jam 'em in there!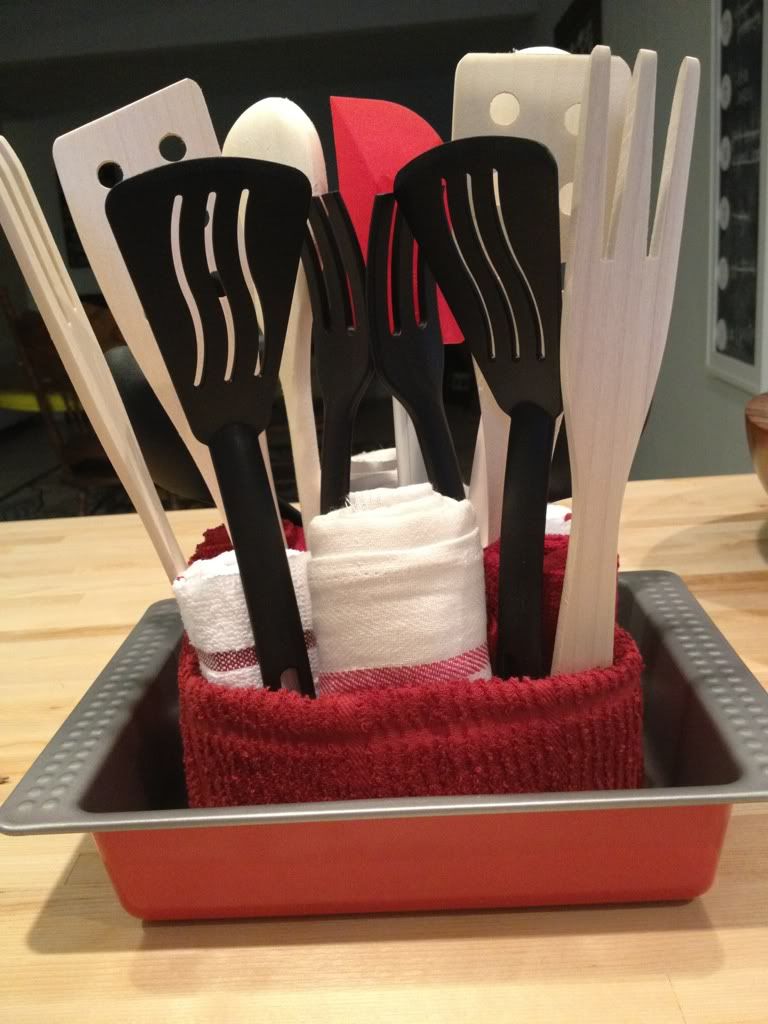 Finally, use your ribbon to tie the base towel tightly to the smaller towels. P.S. I used a clothespin in the back (not pictured) to hold the towel tightly while I tied the ribbon. It made my life a bit easier!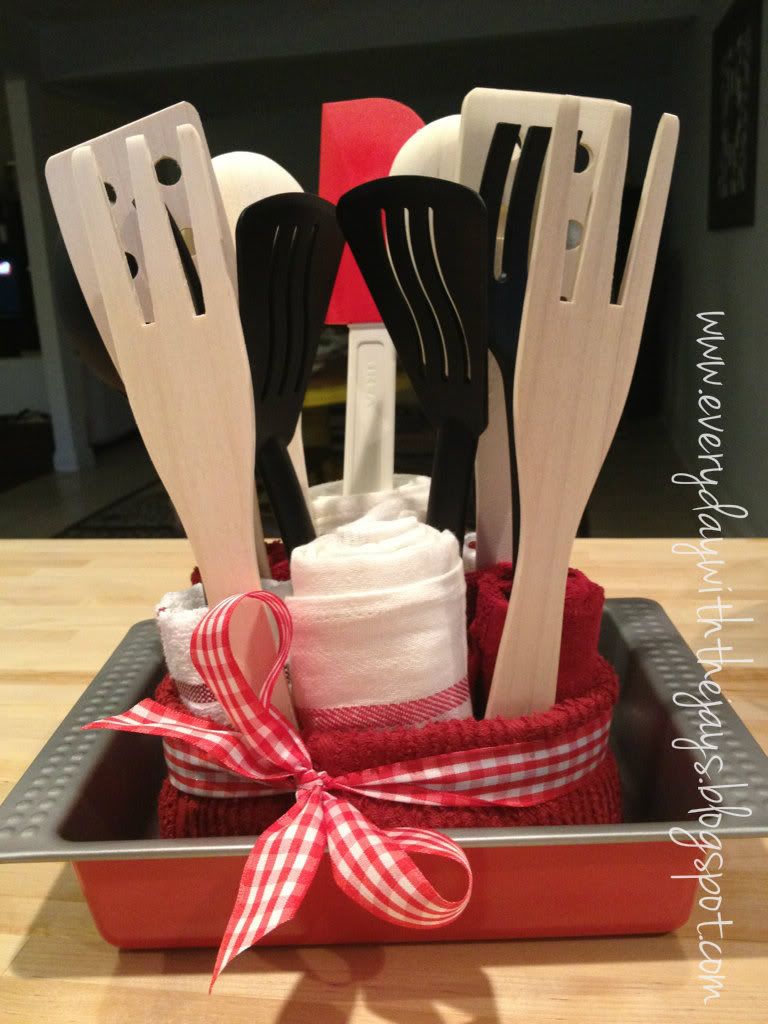 Here's a shot of the back: nice and tight!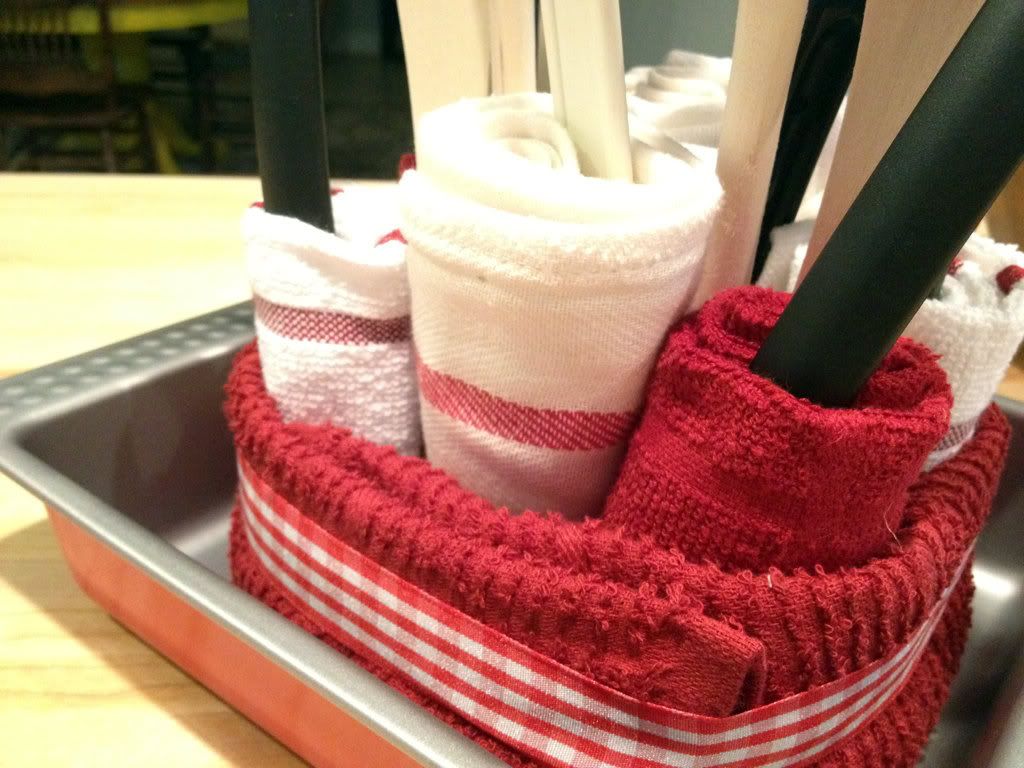 Overhead view! It turned out super cute! Not as technical as my inspiration, but it still got the job done and it included lots of essentials that any new home needs!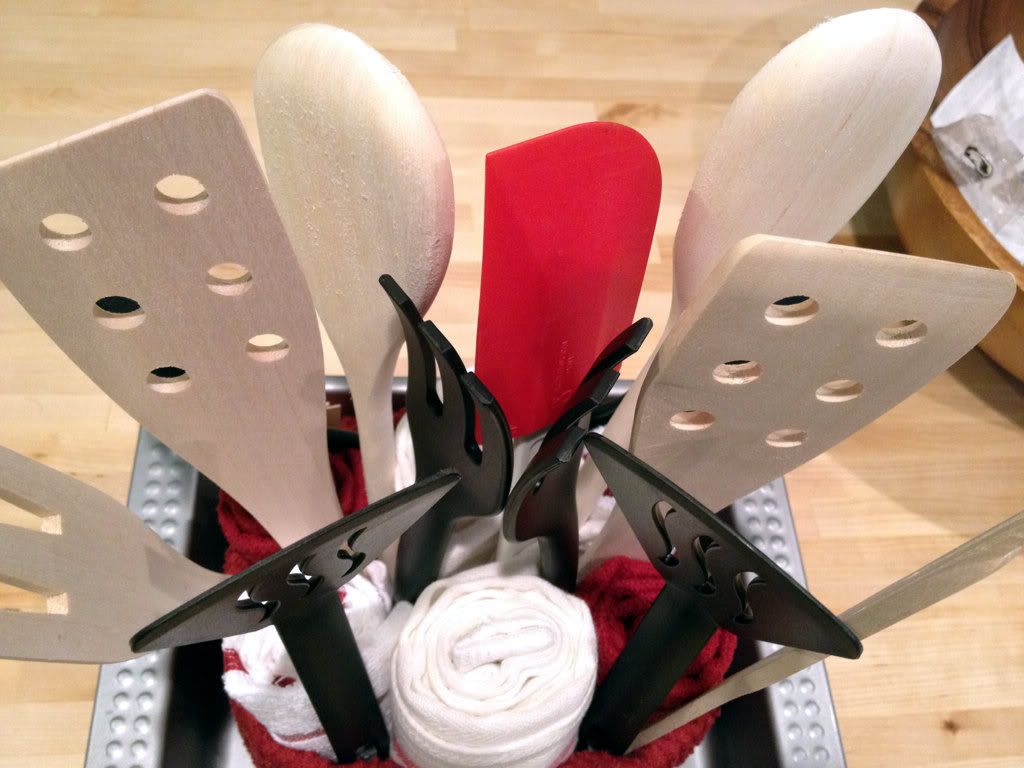 Ta-da!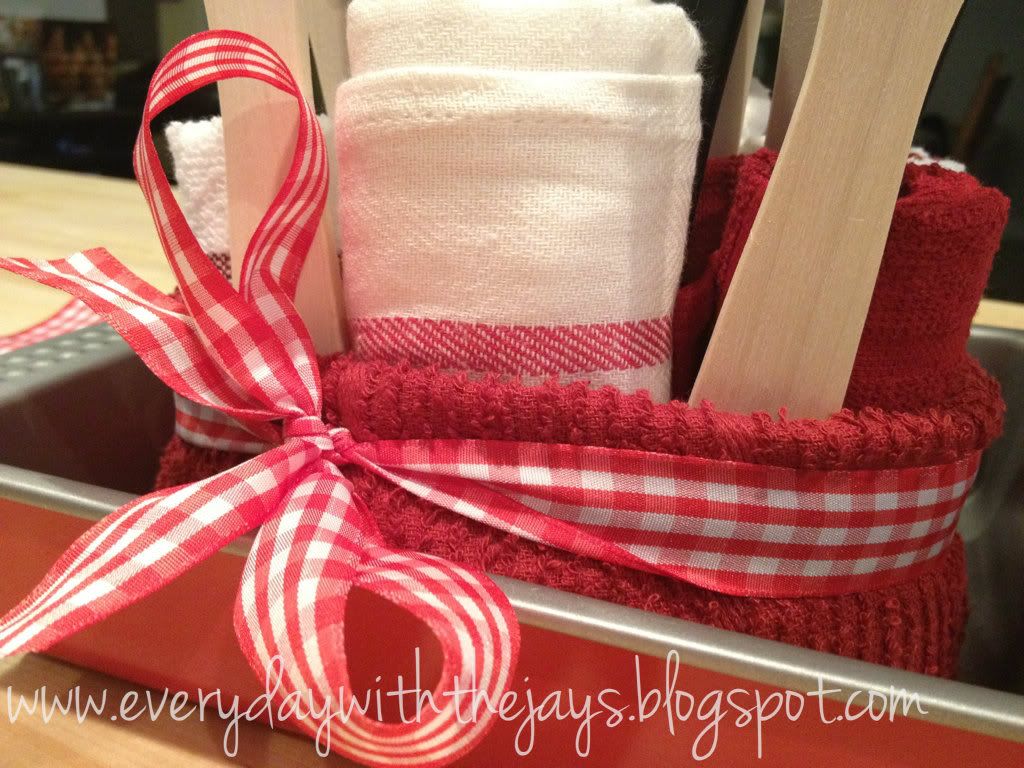 Do you go the "homemade" route for gifts or do you "buy and bag" (which is okay- I totally do that too)! So glad this Monday is O-V-E-R.