Another week in the books, y'all! This week was spent in Dallas-Kansas-Missouri-Dallas, so we'll be all over! Enjoy!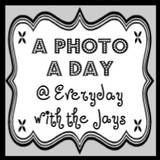 [july15, sun]: ate at one of our favorite restaurants in Grapevine, Uncle Julio's! Mmm... best fajitas, queso, tortillas, everything!
[july16, mon]: ready to kick off NWLC '12 with 1800 worship leaders! see more
here
.
[july17, tues]: our nightly snack after the worship concerts... Freddy's vanilla concrete custard with rainbow sprinkles. YUM. If you put sprinkles on anything, I'll eat it. Most likely.
[july18, wed]: picking up the men from one of their sessions at the church's chapel. Pretty, pretty.
[july19, thurs]: Of course I found a Mardel in Kansas, they were having their 20% sale on all teacher supplies. I stocked up quite nicely :)
[july20, fri]: just landed in Dallas!!! (we are sitting in the last row of the plane)
[july21, sat]: happy wedding day to Josh and Emily!!! It was a beautiful wedding for a beautiful couple!
[july22, sun]: today- I'm good, I know- I worshiped with my family at my childhood church! The one Nate and I met at in college and eventually were married in!
We've had a crazy summer full of traveling and weddings and conferences and whatnot, but this was our final trip of the summer: wahoo! Now to get back to start setting up for our church's VBS and then I'll be in FULL classroom mode. I'm sure I'll be sharing too much some of my school projects and classroom updates, so get excited...? Haha we'll see, we'll see.
Happy Sunday! Praise Jesus today, thank God for what He has done in your life, and let the Holy Spirit come into your hearts as you prepare for the week ahead :)