Happy weekend! Happy college football day! I am so excited that Nate and I will be attending the University of Texas game on November 10th with our associate pastor of worship and outreach who played for UT in the eighties. So excited! Hook 'em Horns!!! (My brother went there, so we are a Longhorn family! Although I was also accepted to UT, I decided to attend DBU instead :) My major/school I was accepted into would have been Textiles and Design!)
Moving on with this week's photos!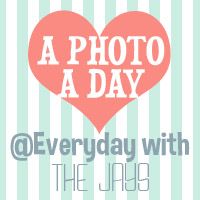 [psst: if you take photos this week, use my button on your blog post and leave me a comment on THIS post with the link to YOUR blog post with your photos.... that's not confusing at all, is it? once you do that (and assuming you're a follower of mine), I will feature your blog with a few of your photos! remember ladies, sharing is caring :)]
[monday]: Labor Day! No work! Celebrated by driving over an hour to have PF Changs for dinner. And it was worth it! Love dinner with friends and the hubs! And we take pictures in front of restaurants in front of crazy horse statues.
[tuesday]: No picture, but I did get my new eBay purchase (an adorable blue baby-doll top with POCKETS for $6.00, no shipping fees) in the mail! I need to post a picture. It is adorable.
[wednesday]: The weekly bible study I attend at church! It is a women's bible study on Priscilla Shirer's "Seeds" and it is wonderful! She teaches you how to really dig into God's Word and pull out some great finds and applications. I have been so blessed to attend this weekly study. Satan loves to get into my head when I'm not in the Word or when I'm not at church or when I'm not surrounded by Christian friends and conversation. Blessed by this group!
[thursday]: In bed after an exhausting day topped by the first day of our faculty/staff boot camp workout sessions. That is on my
30 before 30 list
(to have a workout/fitness type of group at school) but I am d-y-i-n-g and it is two days later!!! And in this picture, when I was getting into bed to lay down while I waited for Nate to get home, I smacked my head against the wall. Wasn't helpful for my already pounding headache...
[friday]: An anonymous donor gave this to our school for a faculty member. We had a raffle during our staff meeting and I won! Woohoo! We went to Target on a shopping spree which included TWO jersey knit maxi skirts!!! I have been searching and searching for some. And they were on clearance for $5.98 each. Expect a post this coming week on them!
[saturday]: Plant shopping today for our front stoop planters! The winners? These beautiful... not sure what they're called, do you know? But the reds/yellows are gorgeous!
Have a wonderful evening and an even better Sunday! We are having a luncheon at church which includes celebration of our church's 4 year anniversary- so exciting!
"Jesus, worthy of honor and glory. Worthy of all of our praise. You overcame." -Jeremy Camp