Last week, my Kinders learned all about the fantastical-ness that is the ocean :) We compared real vs. fantasy ocean, viewed real ocean photographs of a coral reef, discussed animal and plant life found in the ocean, and compared life in the ocean vs. life on land! My vacation also tied in nicely: I had just returned from a cruise vacation and was able to tell the kiddos all about my snorkeling adventures in the Cayman Islands!
Two oceanic "projects" we completed: a writing/illustration that practiced writing our new word wall word "the", and cute handprint art where we created ocean animals with our hands!
"The ocean is really pretty"
"The ocean is colorful"
"The ocean is full of water" (I liked that one!)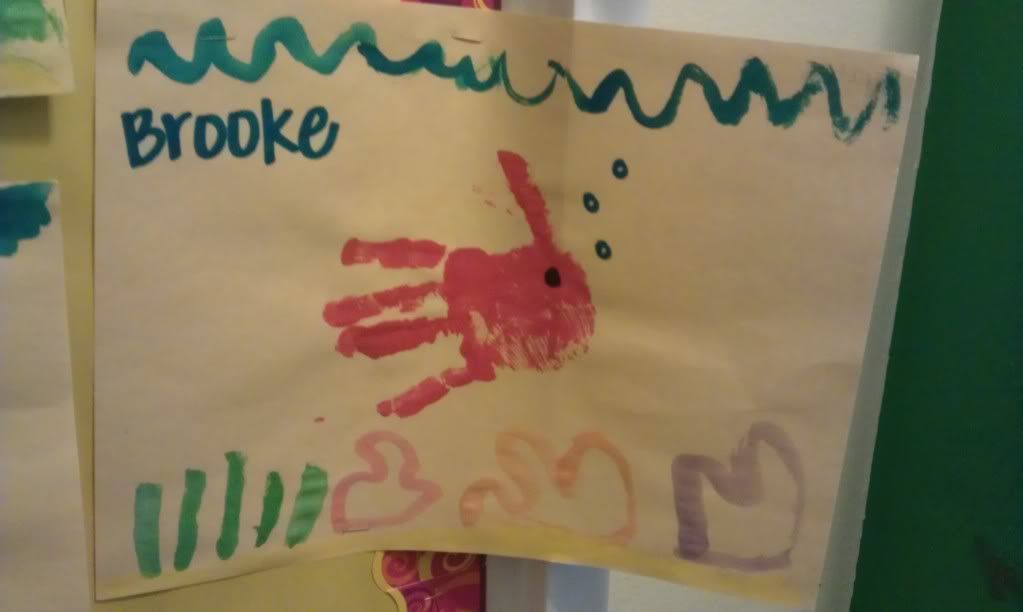 Fish handprint!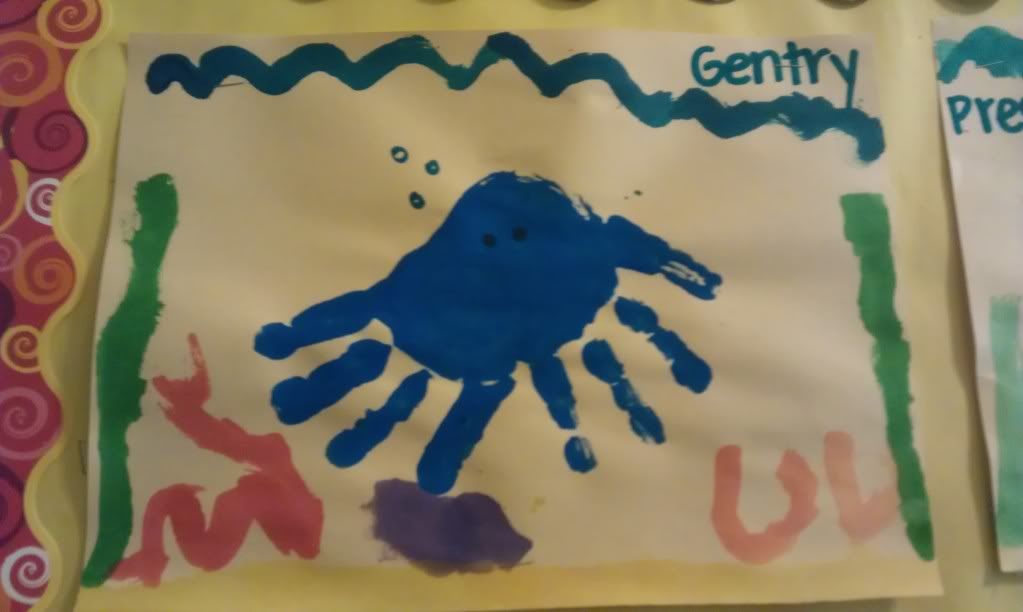 Octopus handprints!
Crab using two handprints!