Can I wear big and dangly earrings while my hair is up?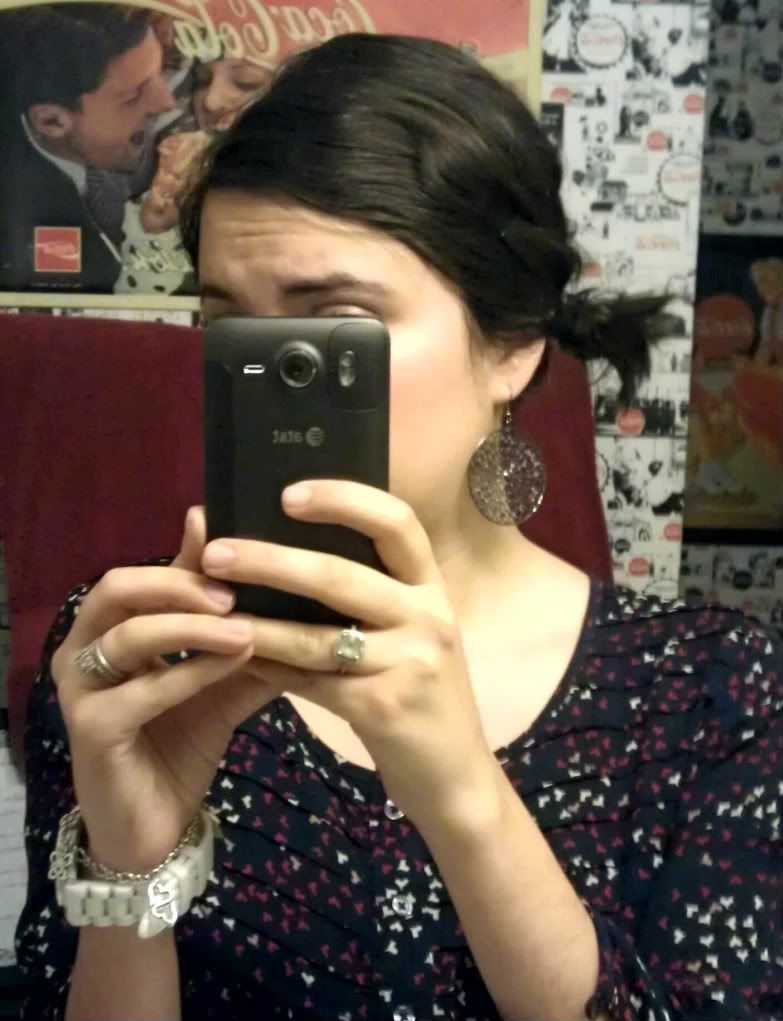 [my hair is in a side bun --not a weird pigtail thing-- but it is such an itty bitty side bun thing due to my short hair... and yes, it is up because my flat iron decided to stop working... not okay for this thick, wavy/curly hair!]
Happy Saturday! We are in Dallas for today (this was the bathroom and brother and I shared growing up: Coca Cola themed!), so family time, shopping, and eating are all on the agenda!